SnapShot Combined Report
---
The 2018/19 SnapShot combined report is now available.
This year the report is made up of data from 115 businesses predominantly from South Australia, but also Victoria and New South Wales. These businesses have the following characteristics: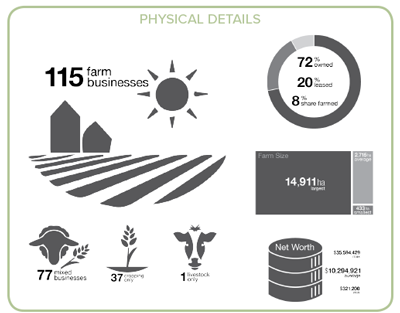 These had a wide range in performance and have been ranked on return on equity (ROE) to determine what the key success factors were. The top 20% were able to achieve a ROE of 9.5% whilst the average was 1.6%.
This was done by optimising their gross margin, through control of variable costs and by generating strong turnover in both livestock and cropping enterprises. They have a low-cost business model as a result of sound debt management and efficient use of both machinery and labour.
The combined report allows you to anonymously compare yourself against other producers to see where the opportunity is within your business to improve your profitability. The report is available for purchase at $125 (GST inc).
To find out more, please email or call us on 08 8841 4500.